Promotional Campaigns
Promotional direct mail marketing campaigns designed for GfK, Roper, and D2 Media.
GfK Candy Box Marketing Campaign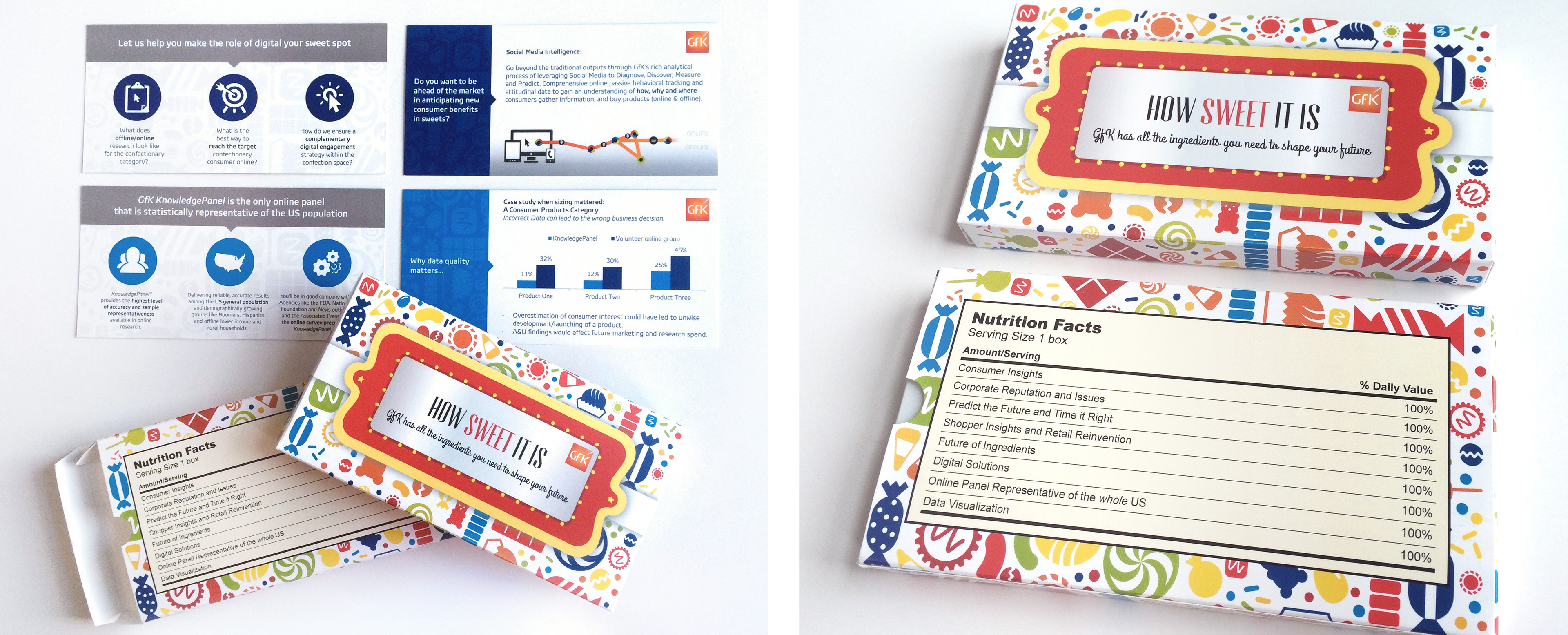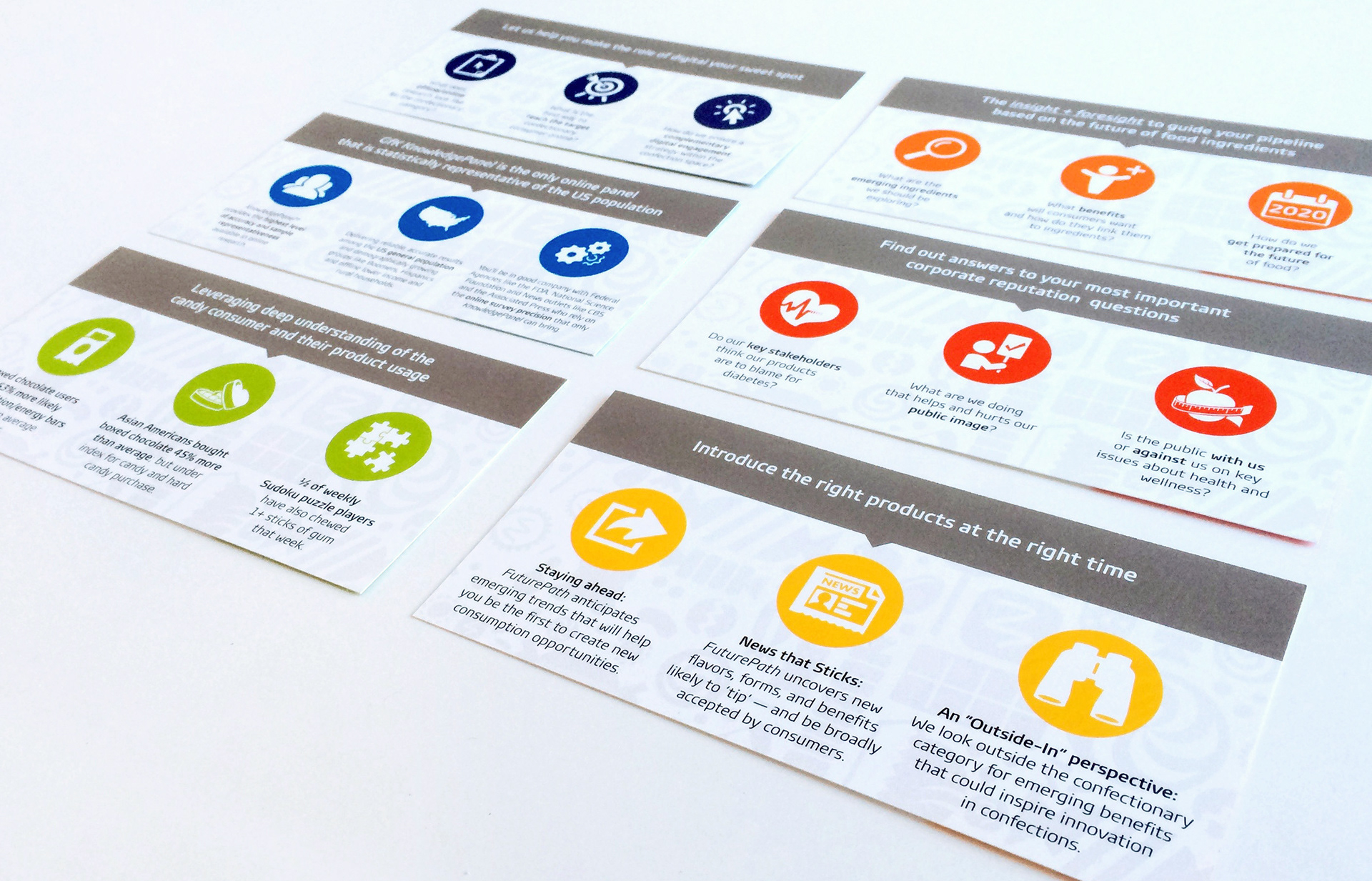 GfK
is a global, top five, full-service market research company that covers over 100 markets worldwide across various industry sectors. 
This direct mail campaign mimicked a candy box with cards inside that highlighted research solutions GfK offered. The boxes were sent to clients and prospects, which led to multiple cross-sell opportunities by showing the breath of GfK's integrated capabilities. The campaign resulted in new RFPs and led to winning several key accounts.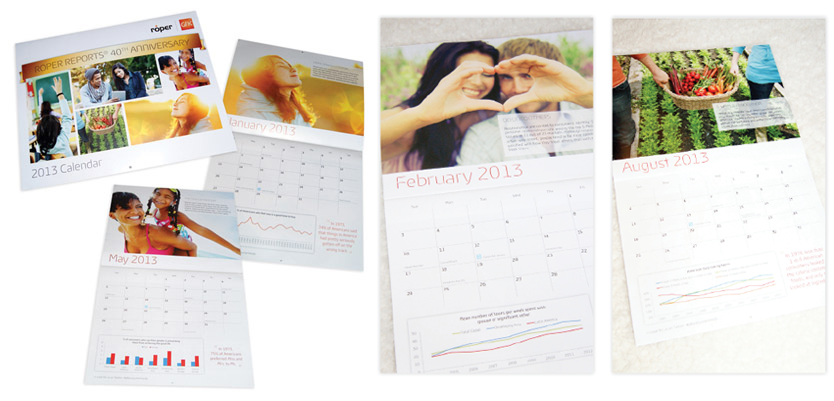 Roper Reports is a cosumer trends product that help marketers, strategic planners, and brand managers create successful strategies for growth by providing deep insight into consumers' lifestyles, values, attitudes and behavior in every region of the world. 
 
This calendar was designed to celebrate the Roper brand's 40th anniversary. The calendar highlights monthly consumer trends data and key insights observed in today's marketplace. This was used as a promotional piece given out to clients, resulting in higher recognition of the Roper name.

D2 Media Holiday Promotional Gift Basket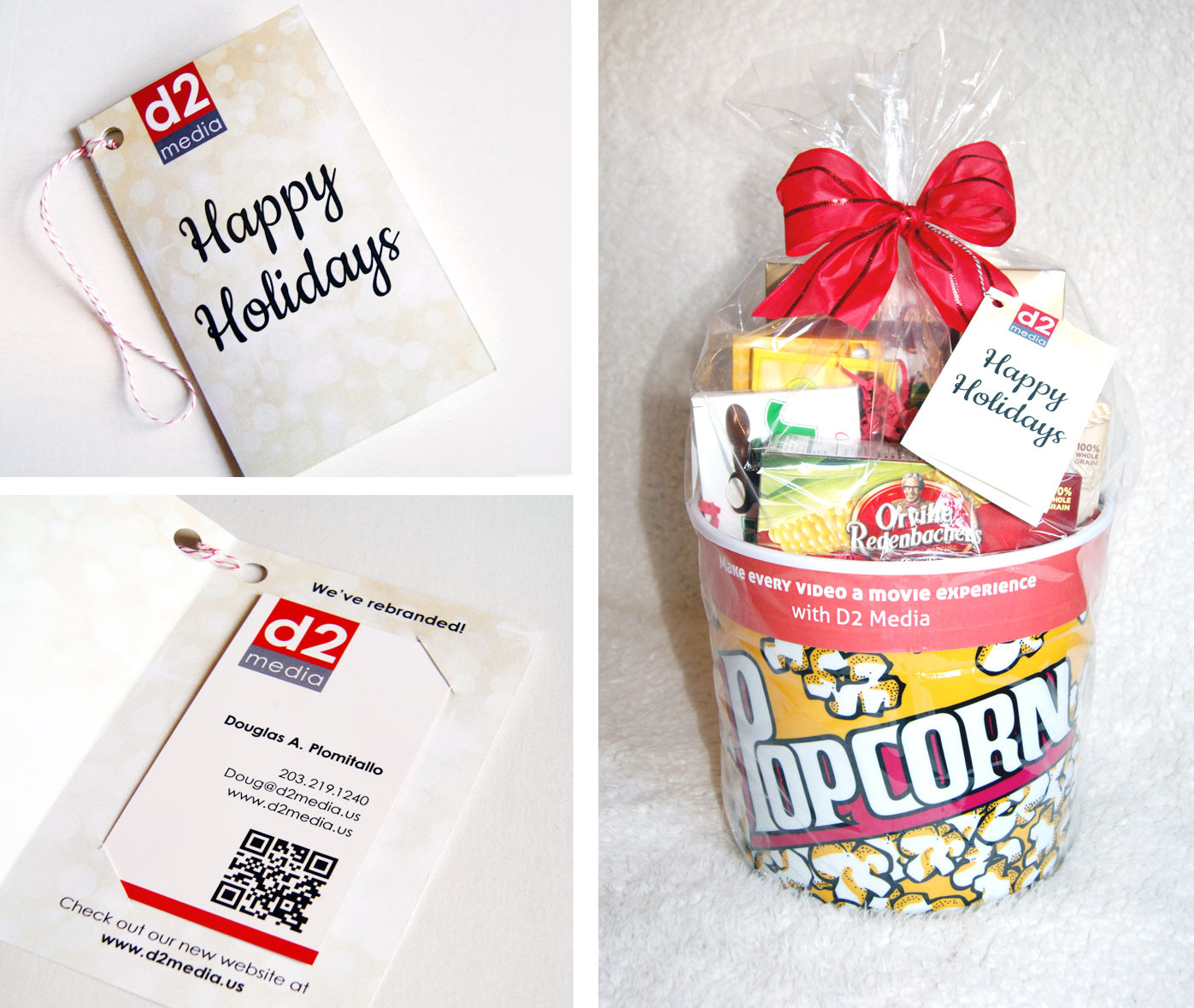 D2 Media is a video production company that wanted to refresh its brand to better reflect their dynamic capabilities and attract new clients. To announce their rebrand in December, a movie-themed gift basket was sent to clients and prospects for the holiday season using the tagline "Make every video a movie experience" referencing its video production capabilities. It included a copy of the company's new business card which pointed clients to their redesigned website. The launch was a success and brought brand awareness to clients and prospects, prompting increased inquiries for new projects the following quarter. 

GfK Brand Tracker Postcard Series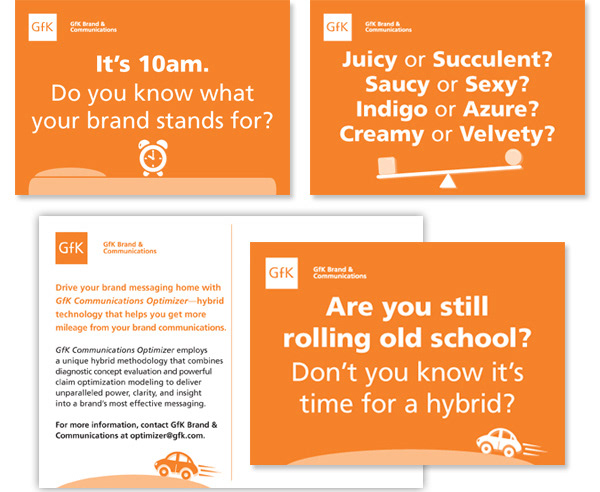 This series of postcards was used in a direct mail campaign to promote GfK's brand optimization capabilities in the Brand and Communications group. The bright orange color and the catchy phrases were used to grab the recipient's attention while the messaging in the back explains how GfK can help companies measure their brand in their marketplace. This direct mail campaign led to inquires about the product and new business development.