Retargeting and Display Ads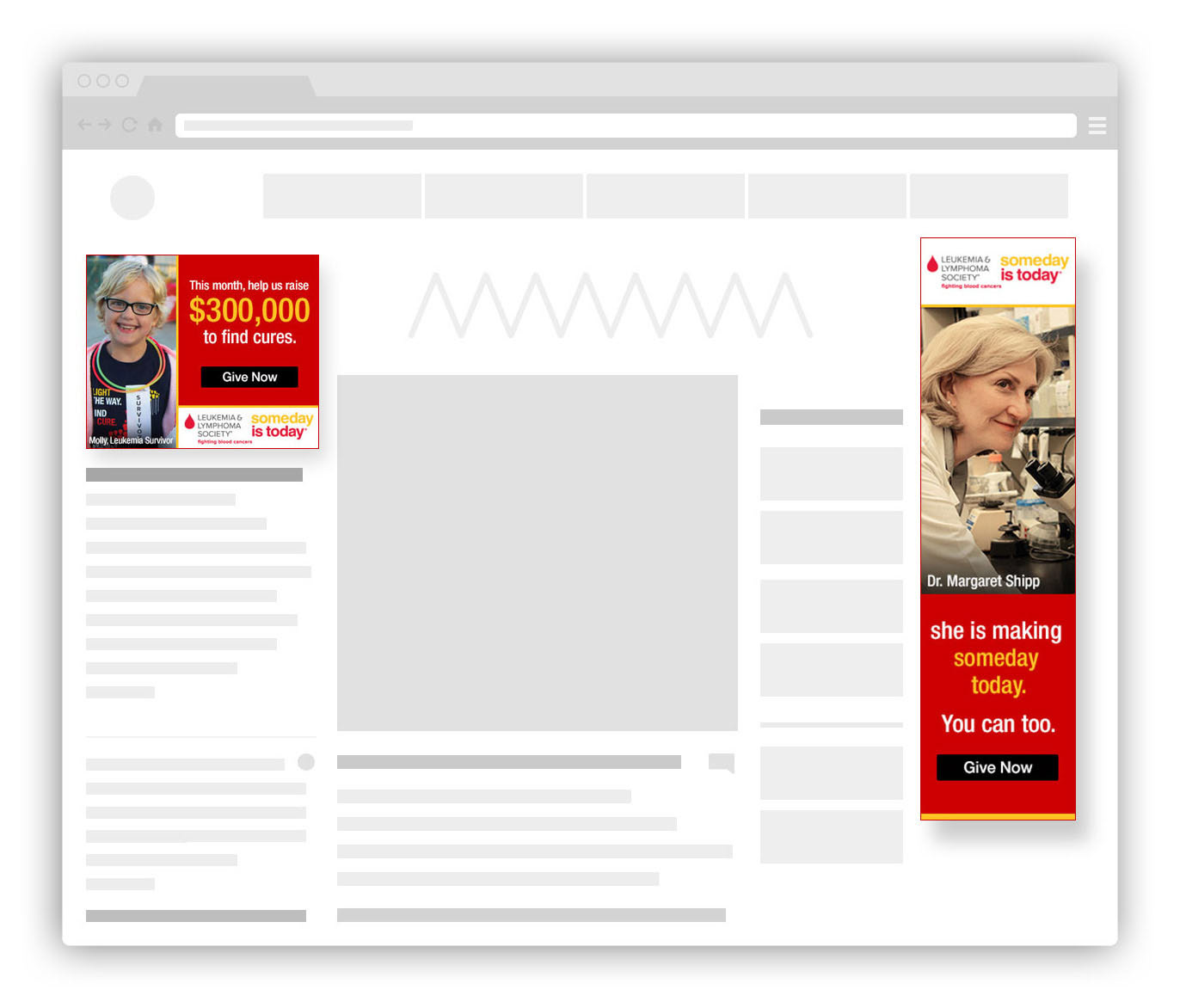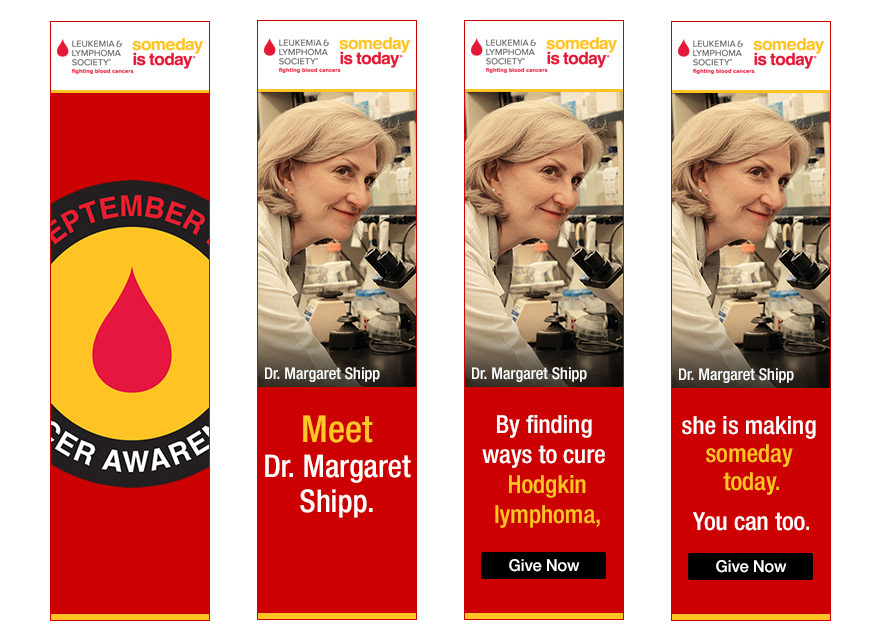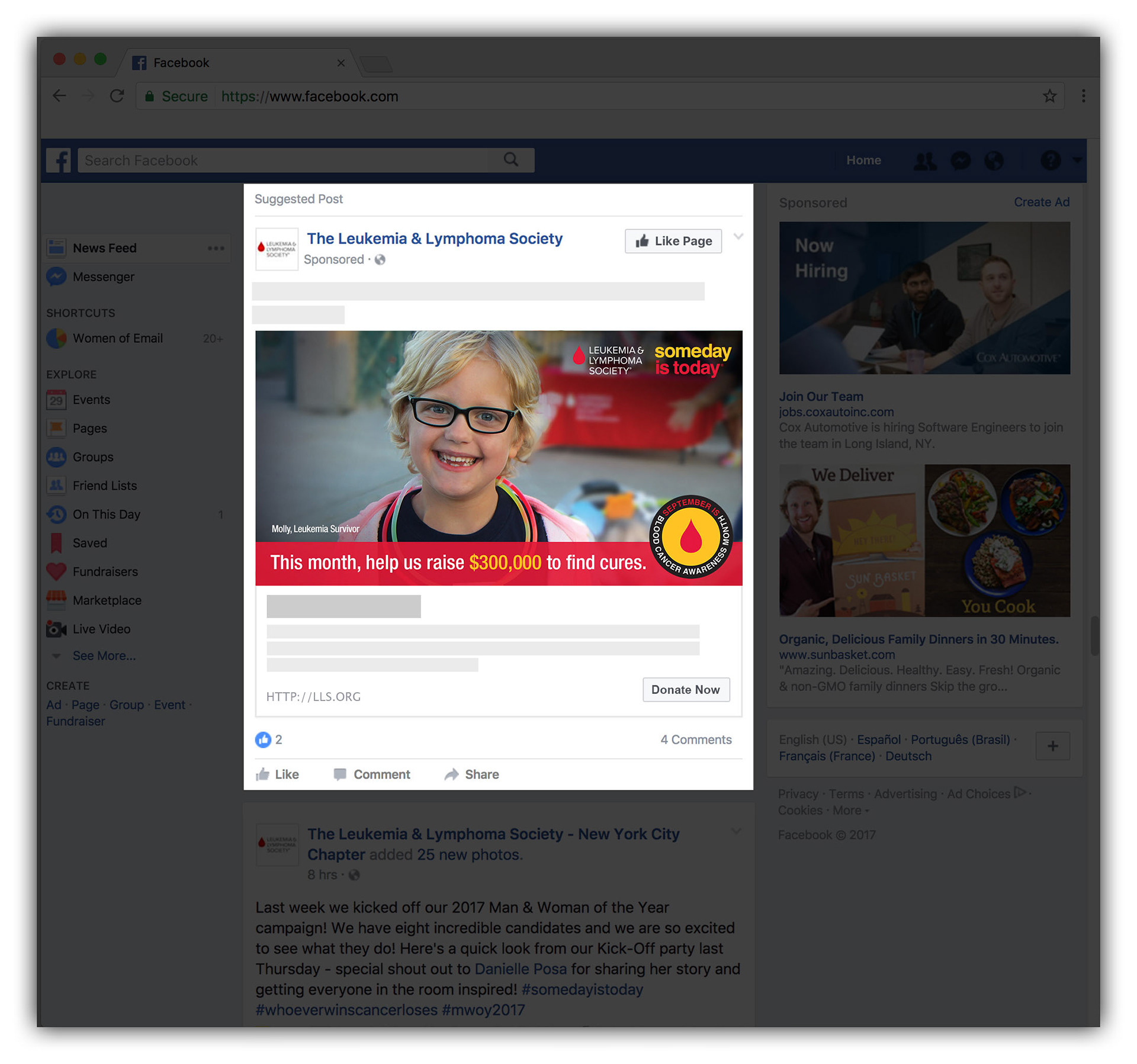 Display ads for Leukemia & Lymphoma Society's (LLS) Blood Cancer Awareness Month campaign. Storyboards show animated banner ads.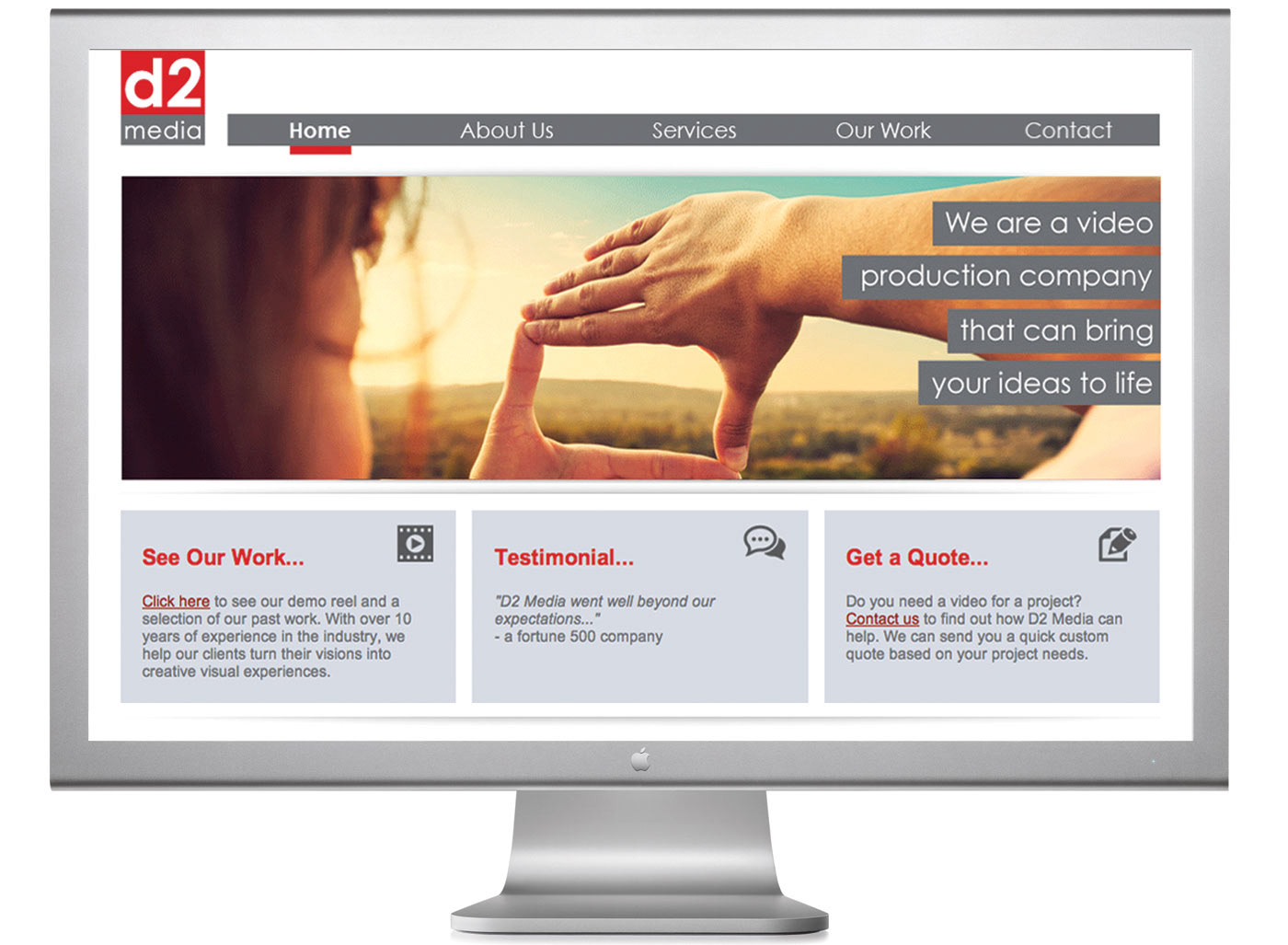 D2 Media is a video production company that wanted to refresh its brand to better reflect their dynamic capabilities and attract new clients. As part of the rebrand effort, D2 Media wanted to redesign their website to match its new brand identity. The website would focus on their storytelling capabilities and make samples of their work more prominent and accessible. After the website's launch, site traffic increased by 35% within the first quarter. 

Emails, Newsletter and E-Magazine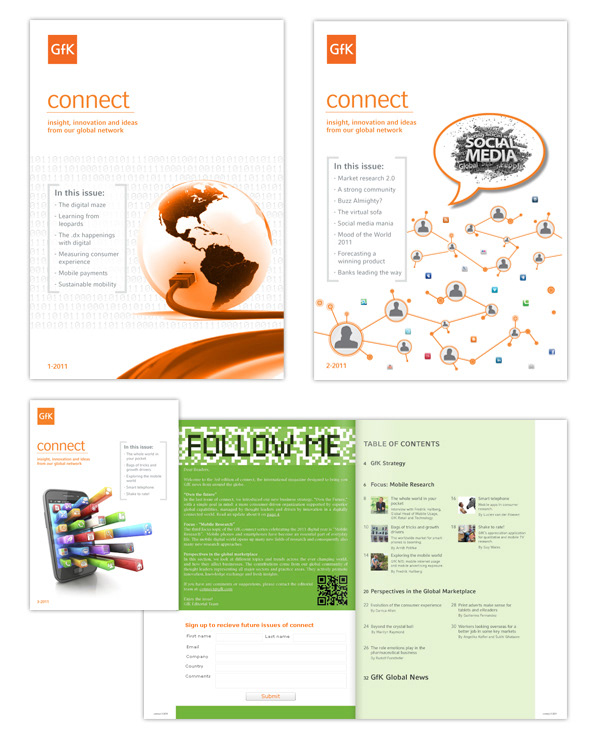 GfK
 is a global, top five, full-service market research company that covers over 100 markets worldwide across various industry sectors. Above are examples of emails campaigns, digital magazines, and e-newsletters designed for GfK and their subsidiary group Surveys.com (which was later rebranded as
Ask GfK
.)  
On the computer screen are emails promoting a webinar and an industry event which resulted in over 100+ registrants. 
Displayed on the iPhone is a monthly e-newsletter designed for Surveys.com meant for consumption via mobile and desktop devices. The newsletter is designed to cover relevant information for panel users and trouble shooting information. Since the newsletter's launch, the readily accessible information resulted in less calls to the helpdesk. 
The iPad mock ups show a digital magazine designed for GfK. The magazine highlights research case studies and innovations in market research. This was used as a marketing tool to drive traffic to GfK.com.
AIG E-newsletters & Emails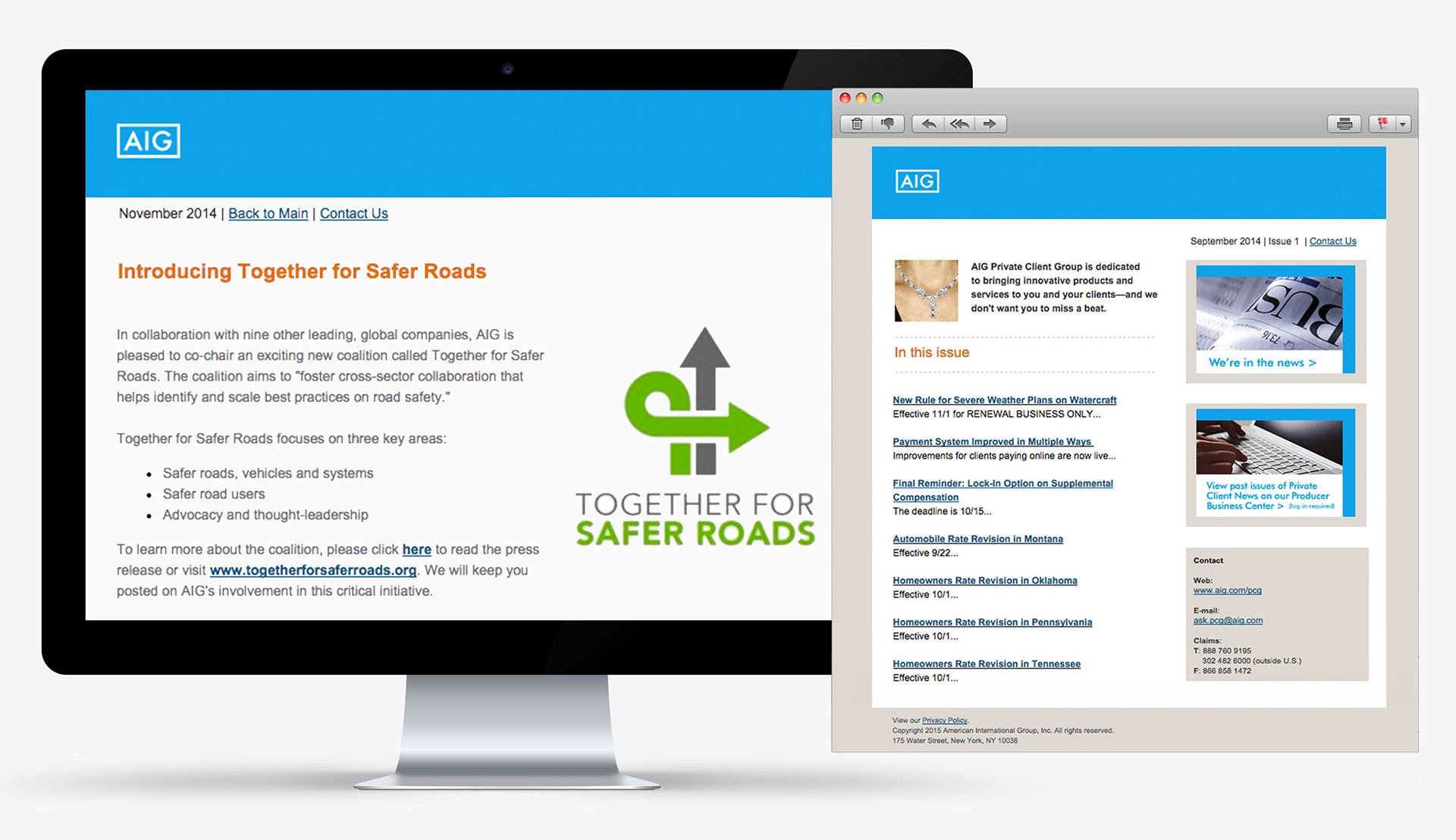 Above are monthly AIG e-newsletters designed for brokers in the high-net-worth segment. The newsletters include links to landing pages which contains short articles on relevant insurance topics for the season.
Facebook desktop news feed ad for Leukemia & Lymphoma Society's (LLS) Blood Cancer Awareness Month campaign.